Description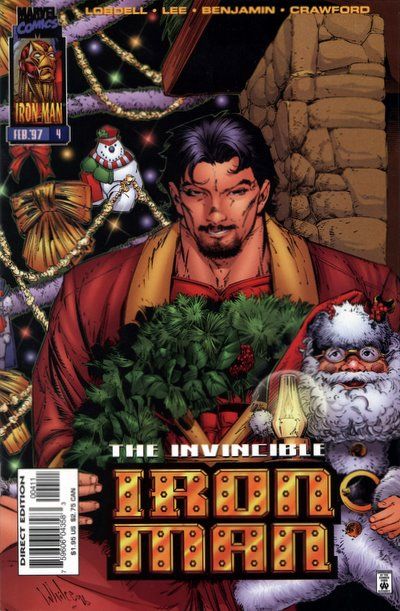 Iron Man, Vol. 2 #4 B
Marvel Comics
For Sale


#996
Bring Me The Head Of The Hulk!
February 1997  Variant Christmas Cover
Comic  Modern Age $1.95
Read It: Yes 40 Pages
Tony Stark is wowking to turn his life around and redeem himself for past decisions. Before he can do that, though, he is paid a visit by Arthur Parks, a former employee who now operates as the Living Laser.
Creators
Writer
Scott Lobdell, Jim Lee
Penciller
Travis Charest
Inker
Saleem Crawford
Colorist
Joe Chiodo, Martin Jimenez
Letterer
Albert Deschesne, Richard Starkings
Cover Penciller
Whilce Portacio
Cover Inker
Scott Williams
Cover Colorist
Joe Chiodo
Editor
Michael Heisler

Characters
Whirlwind (David Cannon),
Living Laser (Arthur Parks),
Virginia 'Pepper' Potts-Hogan,
Hulk (Robert Bruce Banner),
Iron Man (Anthony 'Tony' Stark)

Product Details
Series Group
Iron Man
Genre
Adventure, Super-Heroes, Action
Color
Color
Barcode
75960604358300411
Country
USA
Language
English
Release Date
February 1997

Personal Details
Collection Status
For Sale
Current Value
$4.00