Description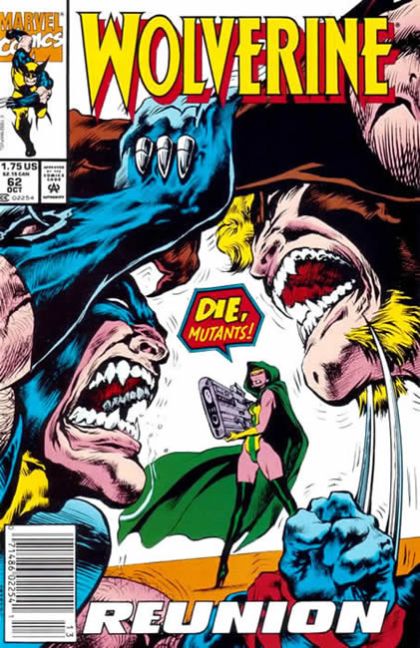 Wolverine
Reunion!
Oct 1992
Modern Age / USA / English
Comic / 32 pages / $1.75
Part 2 of 4 – "Reunion!" Guest-starring Jubilee and Maverick. Wolverine discovers to his amazement that Silver Fox is still alive! She joins Wolverine and his group of former Weapon X Project members, a group that includes the deadly Sabretooth, as they set out to find the truth.
Creators
Writer
Larry Hama
Penciller
Mark Texeira
Inker
Mark Texeira
Colorist
Marie Javins
Letterer
Pat Brosseau
Cover Penciller
Mark Texeira
Cover Inker
Mark Texeira
Cover Colorist
Steve Buccellato
Editor
Bob Harras

Characters
Sabretooth (Victor Creed),
John Wraith,
Maverick (Christoph Nord),
Mastadon,
Jubilee (Jubilation Lee),
Silver Fox

Product Details
Series Group
Wolverine
Genre
Adventure, Super-Heroes, Action
Color
Color
Barcode
0714860225413
Country
USA
Language
English
Release Date
8/11/1992

Personal Details
Collection Status
For Sale
Current Value
$4.00